recommendations:
​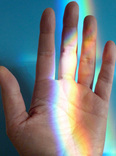 THE EVERYDAY MEDIUM
jamiebutlermedium.com/
My heart is leading me in gratitude to one of my human teachers here, Jamie Butler, Clairvoyant, Medium, published author, founder of Atlanta-based
Love and Light Center
and The Lighter Side Show and Network, visionary and all-around amazing and inspiring soul. Jamie was born in touch with her spiritual gifts, has been able to see and hear spirits her whole life, has been giving readings publicly since she was 20 and continues to grow and share her gifts in so many ways with so many. I want to thank Jamie for all she has done and continues to do for me in helping me create my own spiritual path & follow my dreams. She believed in me before I did. With love always, Sigrira, J&J
MEDIUM/EXTRASENSORY LUMINARY
I had a reading with Megan Covington
www.megancovington.com/
and she is able to connect with and convey messages from especially unique vibrational energies. She effortlessly moved between communicating with my main guides to validating specific Lemurian connections for me. Megan also "saw" my sons in spirit clearly and communicated with them before I had even mentioned my question about them out loud. She was able to tap into the energetic background for my feeling of extreme peace & comfort with Moldavite (which has a specific frequency not everyone is immediately comforted by.) Megan receives direct information from star light beings which is lovely to hear as confirmation since it's difficult to find this type of specific information anywhere. I was also encouraged by the messages which validated my path here on earth of teaching that all species are truly equal, animal, plant & human, there is no hierarchy. The clear messages from my sons had me in happy tears as I felt the truth of the messages coming from her while they simultaneously confirmed these for me directly. It was deeply meaningful for me and I highly recommend booking a reading with Megan, I definitely will do so again!
www.megancovington.com/
TTL ENERGY HEALING

Lynn is a wonderfully gifted multidimensional healer and close friend & she also helped me create this website with the help of Jarvis and Juneau.
(
ttlharmony.com/
) I have received several healing sessions from Lynn as well as beautiful channeled messages. The healing energy feels lovely and very strong. I can feel it flowing and it feels like a waterfall cleansing me and I become very relaxed. After a recent session I experienced a profound sense of peace and well-being. A few days later I was inspired to start eating healthier again. I also was guided to finding a crystal pendant that really resonated with me. I think the session activates actual physical healing, but it can also heal on other subtle energetic levels. You may notice synchronicities will occur. In a different session Lynn helped me uncover the energetic cause behind a serious arm injury I was struggling with. Without this insight it would have been difficult to move forward into healing.
Even though it was long-distance, it felt just as powerful as an in-person healing session does. I highly recomend Lynn.
ttlharmony.com/
​
REIKI ENERGY HEALING (for humans)
Even those of us who have Reiki masterships and practice it daily (like myself-I love sending Reiki to animals) still benefit from receiving a Reiki healing session once in a while. I went to Darshana Patel
unscriptedway.com/
for a session and it was transformative. She sees and feels energy clearly and had a strong sense of what I was hoping to work on before I verbally explained it. Her Reiki healing and energy work felt powerful yet gentle. She intuitively does what is needed energetically rather than following a set pattern, which I really appreciate. My guides were there (we both felt/saw them) and my son in spirit Jarvis was communicating with Darshana during it and I loved how open she was to him too. It was an amazing session. I highly recommend Darshana, she is an extraordinary & gifted healer. ​
Her sessions are available in person (Atlanta) or remotely/long distance.
​unscriptedway.com/
ARTIST/CUSTOM PORTRAITS OF ANIMAL COMPANIONS
My beautiful logo which appears at the top of the page and in various forms throughout the site was designed and painted by Hilary K. www.hilarykart.com/ It was a pleasure working with Hilary, she listened to what I wanted to visually convey with an open mind & heart and her ideas and the gorgeous (multi part) painting she created exceeds anything I could have hoped for. I love the way she draws & paints animals and had collected some of her original paintings before asking her to work with me. I highly recommend her for any custom work/commissions including portraits of animal companions & also for her personal artwork which can be found here: www.hilarykart.com/& FB & Instagram. Her website includes links/icons to find her on other social media.
REIKI ENERGY HEALING (for humans)
Even those of us who have Reiki masterships and practice it daily (like myself-I love sending Reiki to animals) still benefit from receiving a Reiki healing session once in a while. I had a lovely session with Jenn Bailey Streck. reikiwithjenn.com/
It was at a beautiful yoga house in a garden. This space felt very peaceful and Jenn's energy is very warm and inviting. The Reiki healing felt powerful, I had a flying sensation almost as soon as it started. I also enjoyed that she incorporates crystals and essential oils with the healing. Afterwards she shared messages that came through from my guides for me and everything was right on point and completely resonated with me. These messages were most helpful and I had a great feeling of "lightness" after my session. Jenn is a wonderful and gifted healer and I highly recommend her. Check her website for how to book:
reikiwithjenn.com/
REIKI ENERGY HEALING (for humans)
I experienced a remote Reiki healing session from Dr. Julia Spinolo www.centeredself.com/ . The healing felt strong, yet very soothing and calming, like a running stream in nature. One of the extraordinary things about Julia is that she has been an oncology nurse as well as a cancer survivor, so she has a firm grasp of traditional "western" medicine, both as a provider and as a patient. Now as a Reiki master & practitioner, she serves as a bridge between the two modalities and I believe she will play an important part in integrating energy healing so that it becomes a part of our established medical system. She is passionate about Reiki becoming a widely utilized complement to support western medical treatments. After the session Julia provided me with details about the session, such as which chakras needed the most balancing, which she was able to do beautifully. She is a wonderful lady and gifted energy worker. Highly recommended. She provides session in-person (GA) and long distsance (remote.) www.centeredself.com/
ESSENTIAL OILS
My Grandmother recommended
Catfaeries
essential oils to me from across the veil to help Jarvis and Juneau stay calm when we moved from a condo to a home. First I tried them myself to make sure they felt safe and I have continued to use and feel good about these essential oils.
BLOG BY MEDIUMS
I have had readings with both Cindy and Kent and they are wonderful.
http://www.eclectichorizons.com/
Both receive communication clearly and are able to seamlessly move from practical topics to spiritual ones. They are very kind and professional. Neither Cindy nor Kent currently offer private readings, but their blog
www.eclectichorizons.com/blog/
continues to be a resource for people who are grieving and people who have questions about working with a psychic medium.
CATIOS (ATLANTA, GA AREA)
Cats love to have a space where they can safely enjoy the outdoors, these are beautiful custom built catios:
www.zeiglerhomesteadservices.com/catios
---