appearances by sigrira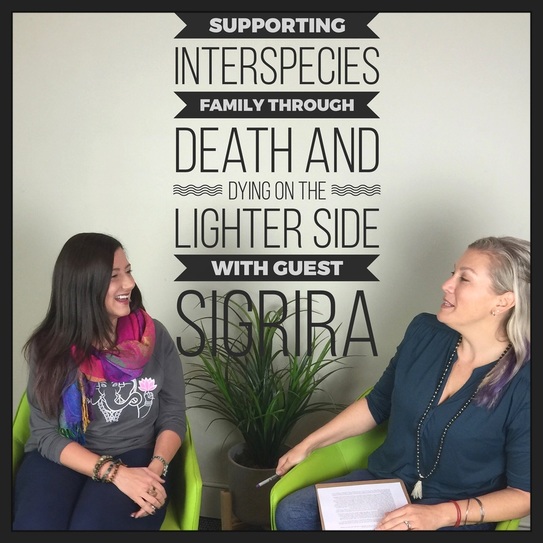 ---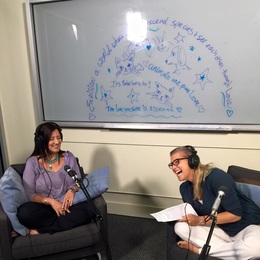 August 2016
​Sigrira was absolutely thrilled to be invited as a guest on Jamie Butler's The Lighter Side Show during their "Pet Week" event the first week of August 2016. She loved talking with Jamie about what animals experience when they cross over the rainbow bridge, animal souls, empowering people to understand that the grief we feel when an animal companion passes is just as real as when a human family member does, and much mor
e!
July 2015
In July 2015 Sigrira was so happy
to have been invited to speak with Jamie about how to make animals feel more comfortable in their homes. Please check out this short video -it is only about 3 minutes. Lola, the sweet dog you see in the photo, does a fantastic job of conveying what they were talking about too! There is also a blog post with additional photos if you look under the blog archives.www.youtube.com/watch?v=VWKjT3dJUVs
upcoming events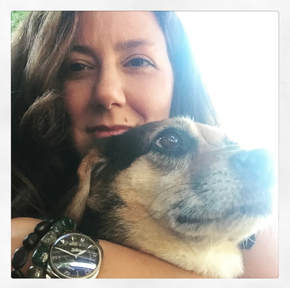 As Sigrira's favorite season (Autumn) approaches she is focusing on
gratitude
and
supporting the animals
(and their humans) in her community.
August 23rd 2017
:
Healing Night
at the Center for Love and Light in Atlanta, GA. There is a $5 donation requested. There will be several wonderful healers. Sigrira gives priority to animals that are there in person and also provides mini-readings/reiki if you bring a photo of your companion (living or in spirit.) To find out more:
www.eventbrite.com/e/healing-night-at-the-love-light-institute-august-23-tickets-35508768683
September 16th 2017
: Sigrira teams up with tarot reader and shop owner Kelley Knight of
modernmysticshop.com/
at
Modern Mystic Beltline Sessions for People + Pets
on the Beltline outside of Paris on Ponce (Atlanta) on Saturday September 16th from noon to 4 pm. Kelley will be offering mini readings for people and Sigrira will be offering reiki and insight for pets during mini sessions. Sessions are $10-$15 for 10-15 minutes and
all funds will be donated to a local animal related charity
. First come first served.
modernmysticshop.com/collections/events/products/modern-mystic-on-the-beltline-for-people-pets-saturday-september-17th-12-pm-4-pm?variant=41009282317
September 23rd 2017
: Sigrira was invited to provide mini sessions at the Best Friends Atlanta "Strut your Mutt" event.
support.bestfriends.org/site/SPageNavigator/landing_page_home.html?NONCE_TOKEN=891BFF1C5F8C597DFBC693C362595804
This is a wonderful nationwide event as part of the Best Friends "SAVE THEM ALL" campaign. Please consider this walk to support Best Friends & all the amazing work they do to help animals. Sigrira will provide mini (15 minute) sessions for $20 each and will donate
100% of that to Best Friends
. She is also donating a full animal communication session (remote) that participants can bid on an the event auction. More info coming soon.
classes & workshops
---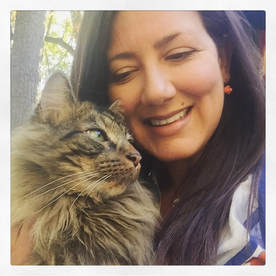 Sigrira is really looking forward to teaching an animal communication evening workshop at the Center for Love & Light in Atlanta, GA on September 14th, 2017 from 6-9:30 pm. (Questions will be answered until 10pm.) Here is the link from the calendar:
withloveandlight.com/event/animal-communication-with-animal-intuitive-sigrira/
Description
In this workshop Sigrira will share how she learned to communicate with animals and participants will have the opportunity to try different techniques and guided meditations to begin learning how to communicate firsthand with their own animals, alive or in spirit.
Please bring a photo of an animal that you wish to connect with. It's best if their eyes are visible. (You may bring more than 1, photos on phones are ok, an actual photo/ print out is ideal.)
We will go over step-by-step practical instructions as well as more conceptual and individualized approaches to communicating with animals and seeing them as equals through love. We will also discuss guardian (spirit) animals and using crystals to help your animal companions.
The workshop will be kept small so Sigrira will be able to work with everyone individually as well as in a group.
If you would like to register you can do so here
:
sigrira.com/request-a-session.html
​ on Sigrira's website under the "request a session" tab there is an option to pay for the class -it's the $65 option. Once the class is full the option will be removed and an announcement will be made here-it is limited to only 12 students.