appearances by sigrira

​(Upcoming) March 2018
Sigrira
will be a guest on Tracey Lockwood's Radio Show on March 20th, 2018 at 3pm EST.
traceylockwood.com/media/
She is very much looking forward to it! ​
​
September 2017
Sigrira was incredibly grateful to participate in two very special events in September 2017 to give back to the animals in her community. The first event was at the Modern Mystic (Atlanta)modernmysticshop.com/ September 16th where the wonderful Kelley Knight modernmystictarot.com/ and Sigrira teamed up to provide donation based mini sessions on the Beltline for animal companions and for their humans. They raised $257 in just a few hours which were donated to Lifeline Animal Project to help especially with animals that had to be evacuated due to the recent hurricanes. The next event was
Strut your Mutt by the Atlanta chapter of Best Friends Animal Society on September 23rd. support.bestfriends.org/site/PageServer?pagename=about_cities_2017 Sigrira was very excited to have been invited to do mini readings (which were all donated to Best Friends) during this nation wide event! She has been a big fan of Best Friends for 20 years, and it was a joy to support a group who does so much good for animals. To read more about these events check out the blog post: sigrira.com/blog/september-gratitude


November 2016
Sigrira loves this episode talking with Jamie about how the love we share with our animal companions is eternal and does not end once they cross the rainbow bridge.
It is available in its entirety on The Lighter Side Network, included in a subscription or available to rent as part of a 1 or 3 day access:
thelightersidenetwork.com/video/supporting-interspecies-family-death-dying-sigrira/
and as mostly audio for free on You Tube:
www.youtube.com/watch?v=Ptv2HZmIkS4
Jamie Butler's The Lighter Side show is available as monthly subscription which includes all the videos in the catalog and new ones by Jamie and other network hosts each month.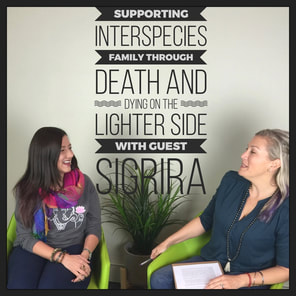 ---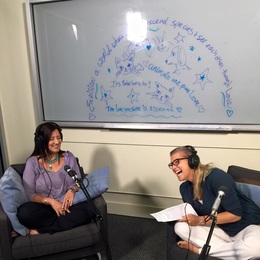 August 2016
​Sigrira was absolutely thrilled to be invited as a guest on Jamie Butler's The Lighter Side Show during their "Pet Week" event the first week of August 2016. She loved talking with Jamie about what animals experience when they cross over the rainbow bridge, animal souls, empowering people to understand that the grief we feel when an animal companion passes is just as real as when a human family member does, and much mor
e!
July 2015
In July 2015 Sigrira was so happy to have been invited to speak with Jamie about how to make animals feel more comfortable in their homes. Please check out this short video -it is only about 3 minutes. Lola, the sweet dog you see in the photo, does a fantastic job of conveying what they were talking about too! There is also a blog post with additional photos if you look under the blog archives.
www.youtube.com/watch?v=VWKjT3dJUVs
upcoming events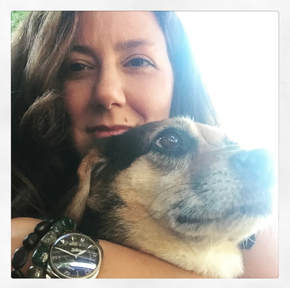 Look for Sigrira at an upcoming healing night event at the Center for Love & Light
classes & workshops
---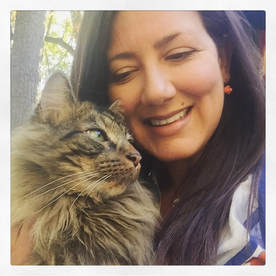 Next class to be announced soon. Possibly teaching Reiki for Animals-please send Sigrira an email if interested so she knows if there is interest. sigrira@gmail.com
Thanks!