sessions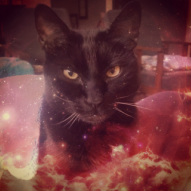 Animal Communication
Sigrira provides (long distance) communication sessions: Animal Intuitive Readings and "Follow-up" Animal Intuitive Readings.
​Energy Healing for Animals
Sigrira also offers (long distance) intensive Animal Reiki energy healing sessions.
To request a reading or healing, use the
Request a Session form
.
Once your Request a Session form is received, for all types of readings, you will receive a personalized email acknowledgement within 48 hours. If it is an urgent situation Sigrira will do her best to respond as quickly as possible.
With the Animal Intuitive Readings and the Follow-up Animal Intuitive Readings, Sigrira generally reads your animal within 10-14 days, then contacts you to schedule a phonecall to discuss everything they shared with you. After the call she will email a scan of the notes from the session that documents all this information to you within a few days.
The Follow-up Animal Intuitive Readings are for "mini" readings with follow-up questions that relate to the original main issues and there is no time limit for how long you can wait, but it must be for the same animal companion as the initial full session was. A typical mini reading is 3-5 questions mainly to follow up on the initial circumstances/situation.
Sigrira is a Reiki Master and she has focused exclusively on healing for animals since
2008. Animal Reiki sessions are offered in 30 minute sessions, if you choose a 60 minute one, (two 30 minute sessions) the second one will generally be within a few days of the first one unless otherwise requested. Sigrira will notify you when they have been completed and include the time of the session and any observations. She will also let you know which crystals she used to aid in the sessions and you also have the option of scheduling a specific timeslot if you wish to be present with your companion during the session. Discounts are available if you book 3 hours (or more) of Reiki, choose the "set of 3 hours" in the drop down menu, and these can be scheduled as needed or you may request a session to occur every 2 or 3 weeks.
Private Animal Communication Lessons via phone or Skype. This is the guidance Sigrira would have found helpful as she was learning how to communicate with animals. During this 75 minute lesson, Sigrira will be in communication with your animal (s), alive or in spirit, so that they can give you guidance through her on what techniques will be most effective for you when communicating with them. It's recommended for beginners who wish to begin connecting at a deeper level with their companion animals and for intermediate students who already are receiving some communication but would like confirmation/validation and help in attaining further clarity & trusting what they intuitively "get." Sigrira believes everyone is completely unique, (human & animal) so this is an opportunity to learn in a manner best suited for you specifically. The only requirement is an open heart and willingness to believe it is possible.
Sigrira offers an unconditional satisfaction
Guarantee
for all her Sessions.