testimonials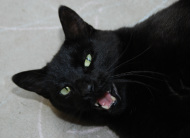 ​"Sigrira gave me peace of mind.

Monkey was my big black cat. Thin, fit but abnormally tall, much like a panther. When you met him, he was your best friend. He had the personality of a dog and cared for everyone on our street. I have never met a cat like him. One snowy day I got a call from my husband telling me to come home now that Monkey was hurt. What I learned at the vet was Monkey had a blood clot in his spine. This paralyzed him and caused him tons of pain. The vet informed me that there was nothing to do and he would only live for an hour after it happened. Yet this amazing animal stayed alive for four hours and waited for me to come home to be with him. He was about three houses down and you could see the tracks in the snow showing how he dragged himself home to let my husband know he needed help. When I was with him at the vet we made the decision to assist him. I talked to Monkey and he meowed back at me. I told him something so bizarre, something I had never said to him before. I said, "You are a shooting star. Go shine bright. I love you." I probably mentioned the shooting star three or four times. After his passing I thought to myself how silly, in Monkey's last minutes I chose to talk about shooting stars.

​Well, here comes the amazing part. I asked Sigrira if she could connect with Monkey and just let me know he was OK. I was not feeling him in the house, he had not shown up in any dreams. Sigrira took a day and sent me an email. She told me she found him and he looked like a panther (very much like Monkey!) and that he told her he was a shooting star!!! Of all the words in the world to say, he says this.:) I remember Sigrira telling me that it was definitely a unique message and she did not know what it meant but knew she had to tell me. This meant the world to me. My heart was healed in a day knowing he was indeed a shooting star."

-JB, Atlanta, GA
---

"Sigrira is a wonderful lady. The connection she made with my horse absolutely blew my mind. The reading gave me peace of mind and reassured me about so many things. I highly recommend Sigrira as she is a beautiful soul who really communicates amazingly with animals. I'm over the moon with it all."

-SR, Germany
---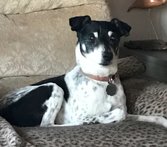 "Having recently seen Sigrira share her gifts on a video podcast, I made contact with her regarding my sweet canine companion who
had been feeling sick and lethargic, and had just been diagnosed with an incurable condition

. She was able to connect with him energetically and provide reiki treatment, and share some amazing information about him which I know to be true. Afterwards, he became so full of energy, we could hardly believe he was sick. I have continued to use her services on other occasions and always notice a change in his energy afterwards. On the latest session she shared that he indicated some irritation in his right paw. Sure enough, I had noticed the same thing but hadn't mentioned it to her beforehand.

We have been especially comforted in knowing that our sweet guy shared with her how much he loves us and feels loved by us, and that he is not yet ready to make a departure. At this time, nearly

three months later

, he still appears to be experiencing no suffering or pain, and cooperates fully with the treatment regime that he's been given.

We are very grateful to Sigrira for her amazing skills."

-SC,
Northern California
---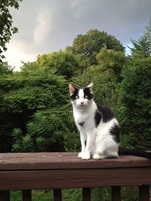 "Sigrira saved my troubled kitty.
​
Panda was the sweetest kitty when we first got her. I fostered her for several years before placing her in a home. She was declawed and returned to me two years later as the new owners' daughter became highly allergic to cats. Panda's personality had completely changed. She was fearful, she attacked unnecessarily and she was stressed. I called on Sigrira to help me understand Panda's needs better. Sure enough, Sigrira gave a very thorough description of what Panda needed and how my house felt to her. I followed Sigrira's notes to a tee, I had done all I could on my own. We changed the food, the litter box, the bedding, the light and warmth. We added more play toys and personal grooming time. Most importantly, I talked with Panda about losing her claws. Within one week, Panda was a different cat! No more peeing in the house, no more biting, no more hiding and no more urine infections. Panda runs to greet me in the mornings. We have the sweetest love affair going on now. Thank you so much Sigrira, you saved my relationship with my Panda."

- RDS, Atlanta, GA
---
"Sigrira is amazing! It isn't often in life that you have the opportunity to meet someone so genuinely kind and compassionate. Sigrira helped us tremendously with our dogs. I highly recommend her!"

-KT, Atlanta, GA
---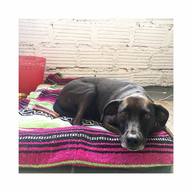 "Yesterday sweet little Rosie had her first day at the shop and had a hard time adjusting in the morning. She was pacing and wimpering and barking at customers. So, I decided to see if
Sigrira Animal Intuitive
could help.
She gave remote reiki to Rosie and gave a very specific message from my pup that really helped me understand how to make her most comfortable. During the healing and after Rosie was calm as a cucumber. She still wasn't ready to make new friends, but she was
relaxed and I learned that Rosie "is happiest when she's with her humans" - so I know at the shop will be eventually the best place for her."
&
"
Highly accurate and helped my pup feel more at ease. Highly recommended."
​- Kelley K, Atlanta, GA.
---
"Sigrira was able to help me see the world through the eyes of a squirrel that I had raised as an orphaned baby and then released when he was grown. I had continued to be anxious about his ability to survive, even about his emotions (scared, lonely, etc).

After connecting with my boy, Sigrira was able to show me the world through his eyes: the beauty of the night sky with the stars and moon and the feeling of serenity and peace he felt from his nest up in a tree, to the joy of running really fast along tree branches, in every direction, with green leaves flying by. Sigrira said the physical sensation made our human body seem so clumsy.

The fact that my little squirrel was so happy and getting to live the life he was meant to live, completely transformed my worry and sadness from missing him, into happiness for him. I truly believe that Sigrira's gift can enrich all of our lives."

-Michelle R, Atlanta

---
---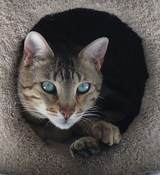 "​I have witnessed Sigrira interact with several different animal species and her ability to connect with them is absolutely magical. Knowing of her abilities, I knew she would be a great resource for me and my small zoo of 3 cats and 2 dogs. So when Boggie, my mischievous cat who had been having ongoing problems with irritable bowel syndrome (IBS) developed pancreatitis, I knew I had to contact Sigrira. After a two day stay at the vet, Boggie came home exhausted and weak. I honestly didn't know if he would get better. I called Sigrira and she tuned into Boggie. She was able to communicate with him on how he was truly feeling and what he needed to have done (changes in his diet) to feel better. Sigrira also provided Reiki (remote healing) during the session with Boggie. When she was finished, Sigrira gave me a detailed report which gave me guidance and reassurance. I felt better and Boggie felt better, for just a couple of hours after his session with Sigrira, he started to perk up. Two days later, after implementing Sigrira's suggestions, Boggie was back to his mischievous self. I'm forever grateful for Sigrira and her amazing gift."
​
-JS, McDonough, GA
---
"Sigrira is awesome! She always helps me so much with my kitties. Please consider her for your pet's needs."

-LG, Atlanta, GA
---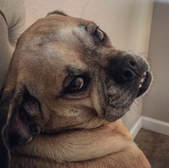 "How does one put into words the abilities Sigrira demonstrates. She gives a human voice to our beloved fur, fur-less, transitioned babes. I am very grateful, appreciative that she can translate what they are communicating to us. Belle, our sweet deaf pit-bull rescue, was able to let us know how to comfort her PTSD from previous abusive owner. That she needed to be able to grieve the babies that were taken from her too early. Belle came forward with Mother Mary. The radiant heart of compassion. One heart shared the same between two light beings. She is one with the Divine mothers.

Cash, my male puggle, was able to translate his food likes and dislikes. What I can do to help him in his progressing age to feel more physically comfortable. The cause of his allergy flare ups and validate past life we had together. Yes he was a sheriff in the WILD WEST. He speaks with a cowboy drawl and all. Not only was he guiding protecting me now but then.
Sigrira abilities bring forth that ALL souls need translation from time to time. She does it so fluidly, beautifully and with an open, loving compassionate heart that we all are ONE.
Thank you so very much for all YOU do Sigrira. I look forward to scheduling again."

-MC, Austin, TX

---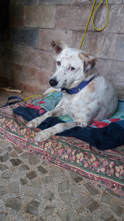 "She [Sigrira] was so gracious to connect with Snowhite.
And its her passion not just profession.
The love with which she gave the reading and the accuracy was great.
I feel blessed."
&
"Sigrira gave Reiki to Snowhite on multiple occassions and I would highly recommend her to everyone who wishes to heal their dog in a wholesome manner.
Snowhite looooved the Reiki and I saw many of her physical symptoms vanish...
She is Divinely guided, gifted and very genuine with complete love for the animal.
Highly recommend her. "
-NT, India
---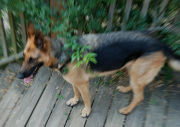 "Sigrira is gifted to be able to communicate with animals. On two occasions I have used her services to "speak with" my German shepherd about his health issue. Although he was in a vet's care, her conversation helped enormously in his
recovery. I would highly recommend Sigrira as she is ethical and caring. I learned more about my dog as a result of Sigrira's communication with him."

- Nancy, South Carolina
---
"Very intuitive with animals; lovely person who our cat clearly adores."

-GS, Houston
---
"I had a little dog with cancer. He was 13. The prognosis was 4 months, with surgery. With Sigrira's help, our dog confirmed what we thought , that he did not want the surgery. He gave Sigrira some suggestions of things he would like to eat and little things that he would like in the way of pampering. He also wanted natural supplements added to his diet. He ended up living another 17 months. We checked in with Sigrira at different stages to make sure we were not missing signs of pain that were too great. It is very comforting to be able to know what your dog wants and not guess on your own. I have complete confidence in Sigrira's integrity and genuine love for animals."

-MR, Georgia
---
"My experience with Sigrira was outstanding! She connected with my beloved cat, Gracie Shana, and brought forth invaluable answers to the 20 questions I submitted. My relationship to Gracie has deepened in such beautiful ways with Sigrira's loving assistance! I am grateful!"

-JG, Altanta

---

"The information I received from the other side was comforting and affirming. I am forever grateful for such a wonderful gift."

- Brooke Reynolds, Asheville, NC
---

Using her heart to feel and communicate with animals, Sigrira has been gifted with the ability to cast light and provide clarity when things appear to be anything but clear between us and our furry companions. She was able to bring me and Shiela relief when Shiela kept waking me around 5am, every day.... I feel privileged to know you and humble to have been able to work with you Sigrira. Thank you, Thank you, Thank you. Love and light

- Jen C, Florida

---

"I arranged a session for my cat, Wilson, who was experiencing diarrhea. In an apparent attempt to let me know he was having issues, he was pooping on my bed. When Sigrira connected with him, he expressed distress about the other two cats in the household. The older and younger female cats he felt were getting all the attention and wanted to know why he was special. I followed Sigrira's instructions as to what he wanted, which included a week where every day I spent time with him and explained why he was special. That was four months ago and the bed pooping has stopped. While he's had issues with diarrhea a few more times, he's let me know by pooping on an old chair in the basement. If he's got to let me know, that spot is fine by me."

-BM, Seattle



---

---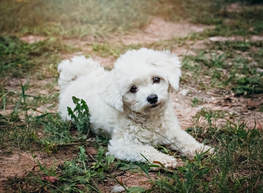 "Sigrira is one of my closest and dearest friends. And, how her awe inspiring talents and gifts are an integral part of her beautiful essence. When my husband surprised me and found us Charisma, I had no experience whatsoever with caring for little puppy souls. So, I reached out to Sigrira for help. My heart is so full. Fascinating too. It seems as though indeed, kind of expected, our little Charisma is a deep and joyful loving soul, in a little puppy body. Communicated through Sigrira, Charisma clarified things that maybe I had forgotten and opened my eyes to new things too. How she does understand everything we tell her and that she pretty much understands our goals with personal behaviors and maintenance of the cleanliness of our home but that she is in a little puppy body and is just learning control and how we can help with clear mental images of what we desire and reinforcing desired behaviors with puppy treats. She clarified about her food preferences and we need to look into more greens in her diet, more veggies. We are clearer about which puppy games she really enjoys and how we can shift an occasional interest in biting to teething on toys and playing tug-of-war games. And, she reinforced and clarified our deep soul plan connections.
​ We are so grateful for Sigrira in so many ways and grateful to have these deeper insights into Charisma. As she grows, we will continue to reach out to Sigrira for further conversations."
&
"does it seem counterintuitive - have you ever thought of talking with your favorite animal if there are some issues in your own life you might want some clarity on or guidance about? I routinely look to Sigrira when I want to hear the "higher self" voices of my precious doggie babies. in my last session, I asked Charisma about how I was doing with my soul plan and any guidance she had for me about all that. and, in addition to some issues about her that I was looking for further clarify on, she helped me a lot. I believe we are of course specially bonded with soul plan contracts and she (and all of you and your non-human special souls) have special connections. the feedback and guidance from "my baby" was powerful and of course deeply loving and kind. but also very useful. so, just wanted to share that with others for something you may want to consider when reaching out to hear what "your babies" have to say about themselves, and maybe about you as well. love and blessings."
- Lynn S. Bachrach, Emotion and Energy Healer,
ttlharmony.com/
---