q&a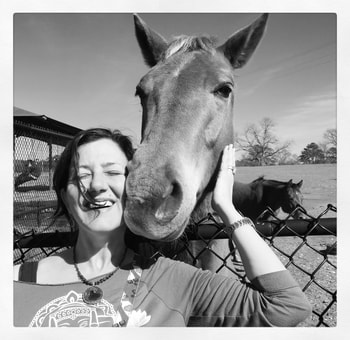 ​
​Q:
Can you give me a short understanding of animal communication?
A:
Humans and animals (also plants & really all beings) are able to communicate without verbally spoken words - i.e. telepathically. Animals communicate by sending images and messages mentally, energetically and emotionally. Young human infants are sensitive to this type of communication as well; however, in our modern world, they are taught to only speak verbally and most adult humans now communicate with predominantly the spoken word. As the world is evolving and more people are awakening spiritually, we are finding more children who continue to communicate telepathically and an increasing number of humans are re-awakening their abilities to speak this "language." This is what I (Sigrira) and other animal intuitives do. We are able to communicate across distance and without speaking out loud and clearly hear the full and deep thoughts and feelings of our wonderful animal companions. The information is received as words, visual images, physical sensations and emotions.
Q: Were you born psychic?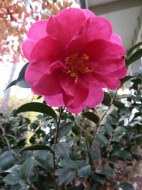 A
: I believe that all of us humans are born "psychic" if you will, or with keen intuitive abilities, and all of us can learn to communicate with animals. I recently learned from one of my childhood animal companions (in spirit) that I fully communicated with them & other animals. However I don't have direct memories of these conversations since I was less than five years old. They helped me to "dull" my abilities back then because it was too emotionally painful for me as a child to see animals not treated as equals and to see them being eaten as a regular part of most people's diet. And, it wasn't until 2007, even though I have always been extraordinarily close to animals and even grew up believing they were my brothers and sisters, that I re-awakened & began remembering how to hear what animals and trees and plants and all living things communicate.
Q: What is an animal intuitive?
A:
An animal intuitive is someone who is able to communicate with animals (alive or in spirit.) There are many types of animal communication. The most common is communicating personal messages from animal family members to their people and it is called an animal intuitive reading. This is the kind of reading I most often provide. It is also possible to communicate with wild animals, if they are open to it. For example, communicating with animals in the garden in order to share the space peacefully. An animal intuitive may also connect with wildlife that does not typically interact with humans and with animal spirit guides.
Q: What do you actually hear or see when an animal or a plant communicates with you?A:
For me, whether it is a tree or an insect a chipmunk or a cat or a dog, what I get and hear seems to be the same. In addition to having spent virtually my whole life so close to animals, now that I hear animals (and trees, etc.) I know even deeper in my soul that we are all equals, and that we all have deep feelings, emotions and thoughts. I feel as though I have actually learned some about how other humans feel, by hearing and understanding the feelings of animals and other non-human beings.
Anyway, yes (and, oh, by the way, I do totally believe that all humans have this ability, we just need to awaken the ability, so, you can do this too!) I hear and see "in my head" communications from other non-human beings. Sometimes at the beginning of a session animals will appear to me in a certain way, they may "sit" on a pillow nearby, or sometimes even "energetically" rest on my lap receiving the reiki I always offer during the session. When I feel their emotions or "pain" in my body, it feels almost the same as if it were my own emotions/pain, but then after I disconnect from them, I release what's theirs. Sometimes I get symbols, especially since animals tend to communicate with each other often by sending telepathic images but other times, yes, I hear (or see) words inside my head. The words can be just slightly softer than a spoken human word and sometimes the words just "appear" (if you will) in my head as a knowingness. So, in a way, it is a little cumbersome to use human language to describe, but basically it just happens (and I believe it is just "happening" to more and more humans as we move into an overall spiritual awakening of our human society) and it becomes just another (wonderful and exciting and magical and deepening, but then also just "there") aspect of how you live.
Q: How did you learn to hear animals (and all living things) and develop your psychic language skills?A:
For me, since 2007, it has been a kind of gradual awakening. It was a series of things - having some readings done by a medium, getting messages from my beloved uncle, guides and sons who are now in the light, meditation, tarot cards and taking some courses & reading books by other animal intuitives. Originally, throughout most of my life, I had more of a connection with larger animals. However, once I was able to hear what sentient beings were saying, I realized that I could hear what a tree or even a rock or a much smaller animal like an insect was saying.
Q: What do you do when you communicate telepathically?A:
I always start by going into my heart. Then, I send the rainbow rays of Reiki energy to the animal I want to communicate with and ask for a communication. I usually ask the human companions of the animals to tell them they have asked me to connect with them, this way they are expecting it and are not surprised. Jarvis often helps me by reaching out first and explaining to the animals that I will be reaching out to them. Once we are communicating, I send thoughts or questions in words and images and receive words and images and feelings back. I continue to send Reiki throughout the session and many animals express how much they enjoy the healing.
Q: Is there anything different about your Animal Intuitive Readings?

A:
Well, I can't accurately summarize exactly what most other animal intuitives do in their sessions, but there is one thing that I do that is probably different from what I imagine most others do.
Let me backtrack and tell you about how this came to me. In 2012, before Jarvis was diagnosed with cancer, I was sitting in my living room sending him Reiki healing energy as I had for many years for his digestive discomfort. What is Reiki? Reiki is an energy healing process that has been effective in helping many physical, spiritual and emotional imbalances in humans and is increasingly being experienced by humans in spas and even some hospitals across the country. People seek out Reiki to help with stress reduction, relaxation and to promote and accelerate healing. Reiki feels like a wonderful glowing radiance that flows through and around you.
Anyway, all of a sudden, in place of white light, I saw rainbow light coming out of my hand. Unsure of what this was, I asked my guides. They told me that with understanding their own bodies and energy work, animals are actually more advanced than humans. In addition to being able to diagnose their own illnesses and imbalances, most animals are also aware of the different vibrations of colors (think the seven colors in the "outside rainbows" that you see in the mist in the sky that light up your heart and then the "inside rainbows" that we all have of our spiritual energy vortexes called chakras, that also vibrate with the same color combinations as "outside rainbows.") Animals are often able to select the specific rate of vibration (that appears to our eyes as different colors) of healing light that they need. My guides told me that because I focus on animals, moving forward, I would now be transmitting light broken down into its rainbow colors or "rainbow light" to animals that I work with both in person and remotely.
So, all the animals that I work with receive "rainbow light." I'm not saying that the focus of my sessions is animal healings per se; however, yes, all the animals I work with in my Animal Intuitive Readings do receive these rays of healing Reiki light. At a minimum, I find the animals seem to be more relaxed, receptive, comforted and our heart connection seems enhanced; and at times, when needed and appropriate, this "rainbow light" Reiki work seems to help heal a variety of different physical, emotional and spiritual issues.
If you're interested, here is some general background of how the different color vibrations of light can be associated with different healing needs. Light that is vibrating at a rate that is visible to the eye as a red color is usually associated with the first chakra, may be related to feeling safe in the world and may help heal bones, joints, blood, the immune system and skin. Light that is vibrating at a rate that is visible to the eye as an orange color is usually associated with the second chakra, may have to do with love issues and may help heal the bladder, reproductive organs, lower back and hips. Light that is vibrating at a rate that is visible to the eye as a yellow color is usually associated with the third chakra, may have to do with the sense of self and responsibilities and may help heal the digestive system, weight, adrenal glands and the pancreas. Light that is vibrating at a rate that is visible to the eye as a green color is usually associated with the fourth chakra, may have to do with relationships and may help heal the heart, lungs and breasts. Light that is vibrating at a rate that is visible to the eye as a blue color is usually associated with the fifth chakra, may be related to communication issues and may help heal the mouth, neck and thyroid. Light that is vibrating at a frequency that looks like an indigo/violet color is usually associated with the sixth chakra and may help heal the brain, eyes and ears. And, light that is vibrating at a rate that might appear golden white is usually associated with the seventh chakra and could have to do with chronic and degenerative disorders or life-threatening illnesses.
Q: Do animals communicate with each other?
A:
Yes. All animals communicate extensively with each other telepathically and sometimes also with sounds and body language. Unlike people, maybe because this telepathic communication isn't using some of the "denser" energies such as sound, animals do not rely on physical proximity for communication and are accustomed to talking with others psychically.
Q: Do animals try to communicate with us humans?A:
Yes! But, they generally communicate through the mind ("telepathically") and generally by sending pictures rather than words. These can look like individual photos or action-filled movie clips where you absorb the sounds, tastes, scents and feelings even more so than when you are immersed in watching a movie. Animals often continue to send us these images sometimes in a repetitive way until they feel sure we've received what they are trying to send us. When you learn to clear your own mind (think meditation!) you too can begin to receive their messages. As time goes along and you get more experienced with animal communication, then you may start to get words and even sentences telepathically as well.
Q: What do you see as the purpose of a healing?A:
Interesting question. Although the focus of my sessions is communication with animals, these sessions often also provide healing. So, I guess you could say that the purpose of a healing is to see the animal get well. However, in my mind, the real deeper goal is really to understand the cause of why the animal is unwell and then clear that so it won't re-occur. So, e.g. why is your animal sick, is there something they need to learn or is there something they are trying to help you learn? And, of course, there is always free will and everyone has their own life path. So, I feel my job is to love, receive the guidance that comes through and help however I am meant to. I do offer rainbow reiki sessions in addition to the intuitive readings/sessions, and these are similar to reiki healings for people. They help provide physical and emotional healing and can also simply be very comforting and provide peace to animals that are close to their transition/crossing over.
Q: Do you work with humans as well as animals?A:
My life path is focused on animals. However, since animals and humans are so connected, by facilitating communication between interspecies family members this helps the humans as well. The messages that humans receive from their animal family members often provide clarity and healing for issues they are dealing with themselves. Animal companions have "life contracts" with us and much to teach us and an intuitive session is a lovely opportunity for them to directly convey what they wish to share.
Q: What about lost animals?A:
At this time, no, I am not providing missing animal intuitive services. This may change at some point. My guides have suggested I focus on other types of intuitive readings for now.
Q: Can you talk to animals that have crossed over?A:
Absolutely, yes. My son, Jarvis, is one of my key guides and for me there is no difference in connecting with an animal spirit who is in the light as compared with communicating remotely with an animal. Sometimes it is "easier" because the animal has the perspective of having completed their life's purpose and a deeper understanding of their life here on earth.
Q: Can you talk to any kind of animal and what about say a tree?A:
First the overall answer. Yes, if something is alive on earth, it is a sentient being with the ability to communicate.
When my husband and I were first looking for our home in Atlanta, we saw a home that objectively seemed perfect, but I just had a horrible feeling about it. Because of that, we didn't buy that home, but we did buy a different home that felt right in a near-by neighborhood. Once I had developed my ability to communicate, I asked one of the trees in my backyard if he knew anything about that house and why I had that feeling about it (at that time, I didn't know anything about the history of our neighborhood.) Anyway, he told me that there was a large pig farm there in the 1960's, so that made a lot of sense to me and explained why I had that uncomfortably negative feeling was still attached to the land around that house.
And, because people are often afraid of trees coming down on them during a storm, I was curious about how this all works. This tree explained to me that they have the ability to choose when and where they fall and their souls also can float out of their physical tree bodies (just as we float out of our physical human bodies when we pass into the light) and their souls can leave in advance if they know they are going to be cut down. I love trees and get so much comfort from them.
Q: What about insects?
A:
Again, yes, absolutely. And, being able to hear say an insect that maybe used to look rather unfriendly, where even the name of the insect might sound "icky" e.g. a cockroach; however, once I have heard the thoughts and feelings of a cockroach, I know that it too is a full sentient being with complex thoughts and feelings and complicated relationships like ours.
Q: Is there a difference between species and are some species e.g. more intelligent than others? A
: In my experience, no, there is absolutely no difference in intelligence between species. I know we have been taught differently than this in school, etc.; however, my personal experience (as well as those of other animal intuitives/communicators that I have read about/learned from) is that all sentient beings have minds, hearts and souls. All sentient beings think, fall in love, grieve, reason, laugh, hope, dream, suffer, feel and guide and direct our paths more than we could ever imagine. It is my experience that in addition to having an amazing understanding of the emotional climate in their homes, animal companions also can explain things like what souls are about to join the families, medical diagnoses of all humans and other animals in the family, etc. It is not accurate to judge the intelligence of other species by human standards of intelligence, ours is not superior, simply different from that of others.
What about what we were taught in school about human's unique ability to reason, the size of brains, etc.? Well, to the best of my understanding, whether it's a cockroach, an elephant, a lizard or a human, we all think and feel. Actually, many animals seem to have extremely advanced souls and the depth and selflessness of their focus and purpose, or in the language of energy, the high vibration of their energy, is often very inspirational and at a much higher level than that of many humans.
Q: What are your thoughts about reincarnation?A:
I know "re-incarnation" as a reality based on my personal experience. Although some say that they believe animals almost always if not always reincarnate into the same species, that is not my experience. There is no hierarchy in the sense that animal are "working toward" being human. Humans are not at the "top." All souls are equal and souls can choose to reincarnate as any species in any order they wish. A medium that I know quite well and have over-the-top respect for, gave a reading to a woman about her pregnant daughter and was told that the soul of the daughter's dog who had passed into the light before she became pregnant was planning on reincarnating as this woman's human child. I have vivid recollections of my own of e.g. flying as a pelican and the experience of hunting and eating a snake. On the other hand, my son Jarvis, who was a cat in his most recent third-dimensional life experience, indicates that when he reincarnates he will undoubtedly indeed want to stay in the species he was last and reincarnate as another cat, and he is clear that he does not want to be a human. Also, it is my experience that because animals generally have shorter life spans than humans, it is fairly common for an animal to reincarnate into another animal (or human) who will be with the same human family.
Q: What is a starseed animal?

A:
The term "starseed" usually refers to a person that has lived incarnations on planets/dimensions other than earth, and they may feel some discomfort being human, like they don't "fit in" sometimes. There are also many animals who have chosen to incarnate on earth like this, and certain things may be very "new" or unsettling for them, they can sometimes be extra sensitive and they may need extra patience & comforting as they adapt. I also like to call them "starlight" animals because of the light they shine forth. There may be something in their gaze that gives the impression that they are "from the stars" and if you have a companion like this or have met one, you may understand what I mean by that. Most animals will readily tell during a session if they remember past lives on other planets/dimensions.
Q: What are your thoughts about being vegan?A:
A long time ago in human history, there may have been a need and a reason for us to use animals for food, clothes and shelter. However, that is no longer needed. From an environmental perspective, a plant based diet is most sustainable also. In my mind, a key and central part to achieving peace is to recognize, love and respect the equality of all sentient beings. And, the animals are now repeatedly telling us that they are tired of suffering.
Q:
What is the difference between a vegetarian and a vegan?
A:
Both vegans and vegetarians include people who have made an ethical commitment to refrain from contributing to animal suffering and who do not believe we have the right to "use" animals for food. A vegan is someone who only eats and consumes foods and products that have not been a part of an animal. A vegetarian also doesn't eat any meat; however, may eat some animal-related foods such as eggs, honey and dairy. Generally this extends to other lifestyle choices such as buying only "cruelty-free" cosmetics and products (those that have not been tested on animals,) and many avoid animal derived products such as leather, wool and down fillings. There are many wonderful alternatives to animal products on the market now, so this is becoming easier all the time.
Q: What should I eat?A
: There are a handful of wonderful thought leaders in this field about what to eat, recipes, etc. From many years of studying this informally, there are a few key things I feel I have learned about how to eat healthily, enjoy what you eat and stay true to your beliefs. First, although I believe choosing to be vegan or vegetarian can be an ethical choice and the right one for me and for the overall spiritual evolution of our earth, I also still believe that everyone has their own free will and path. That said, then, overall, with regards to how to eat healthily, I think the next key concept is basically to eat real, whole foods and less processed non-real "foods." Another concept that I find very useful is to listen to your own body. Although a doctor or someone with great credentials may write a very convincing book doesn't necessarily mean that any/all of what they say is right for you. So, listen to your body and see what is right for you, and, I strongly believe that if anything isn't working right in your body (or ideally even better as an ongoing preventive practice) have your blood levels checked to know if the theory of what you're eating is really giving you e.g. the vitamin D that your body needs. If you are vegan it is important to add a (vegan) B12 supplement to your diet.
Q: What is the difference between hands-on and remote sessions?A:
Yes, yes, I know, this is another concept that can be challenging to accept before you've experienced it. But, then again, once you have experienced it, it is another of these "knowings" that leads your understanding of how the world operates. And, let's remember that modern-day scientists are now catching up to all this energy work, telepathic animal communication, etc. Einstein and other cutting-edge scientists say there is no time and space. And, it really is a form of communication that's been around for a long period of time. I have a close friend who is an energy healer and for a year she worked on her porch with a woman who had cancer in Bulgaria. And this woman would go from being in pain to feeling as if she was flying whenever the healer was working with her on her porch on a massage table, almost 6,000 miles away. And, most of the healings that I have done with animals have also been done remotely. So, it is a knowingness for me as well, that this psychic/telepathic work seems to work unrelated to, as Einstein said, time or distance. I guess if you are willing to accept that we can communicate telepathically maybe it's not that much of a stretch to recognize that these thoughts and feelings aren't limited to one physical space.
Q: Why do you do all your sessions remotely?A
: The reason I do all my sessions at this time remotely is because I communicate while in meditation. My guides have indicated to me that they anticipate I will follow this preference for a few more years and then I may want to add other types of sessions with animals. I guess at this stage, I am just most comfortable when I can quiet myself in my home environment with my guides around me and no distractions and I have the most confidence that I can connect most deeply & that I will receive what needs to come through this way.
Q: Do animals know when the right time to leave is?
​A:
Yes. Based on my experience, all animals know when and how they want to transition to the light. Often they will tell you in advance a signal they will give you (even if that is say a posture, a voice or a sound that they have never made before and you don't believe they know how to do or make) and then when they're ready, they will indeed give you that signal. And, they will let you know if they want you there with them or if they want to transition alone, etc. I'm not sure if all humans have this same understanding or not, but from my experience, yes, all animals seem to have this knowingness.